Gegga, Helga Birgisdóttir, was born in Iceland—more precisely in Reykjavik—and she is darn happy with living there. Nature's creative powers are always near, fire and ice, and no wonder that those powers have given a special spark to her work. Gegga worked as a midwife for a long time and during those years often wondered what the creation of life itself meant both physically and spiritually… and she's still wondering.
There is nothing more exciting than dating of sperms and eggs she says, and you might witness it in her paintings. The paintbrush is now the new midwife for what is to come into her life. On the canvas you can see fragments from Mother Earth because Gegga used to work with clay both as a designer and sculptor, but today the clay goes directly from earth to canvas. She doesn't think while painting (but dance like crazy), and the outcome is always a surprise—like life itself.
Gegga's mind is full of fire and her need to develop even further in this lifetime is adamant. According to Chinese wisdom she is both 'fire' and 'wood' which explains how passionate she is as a pioneer.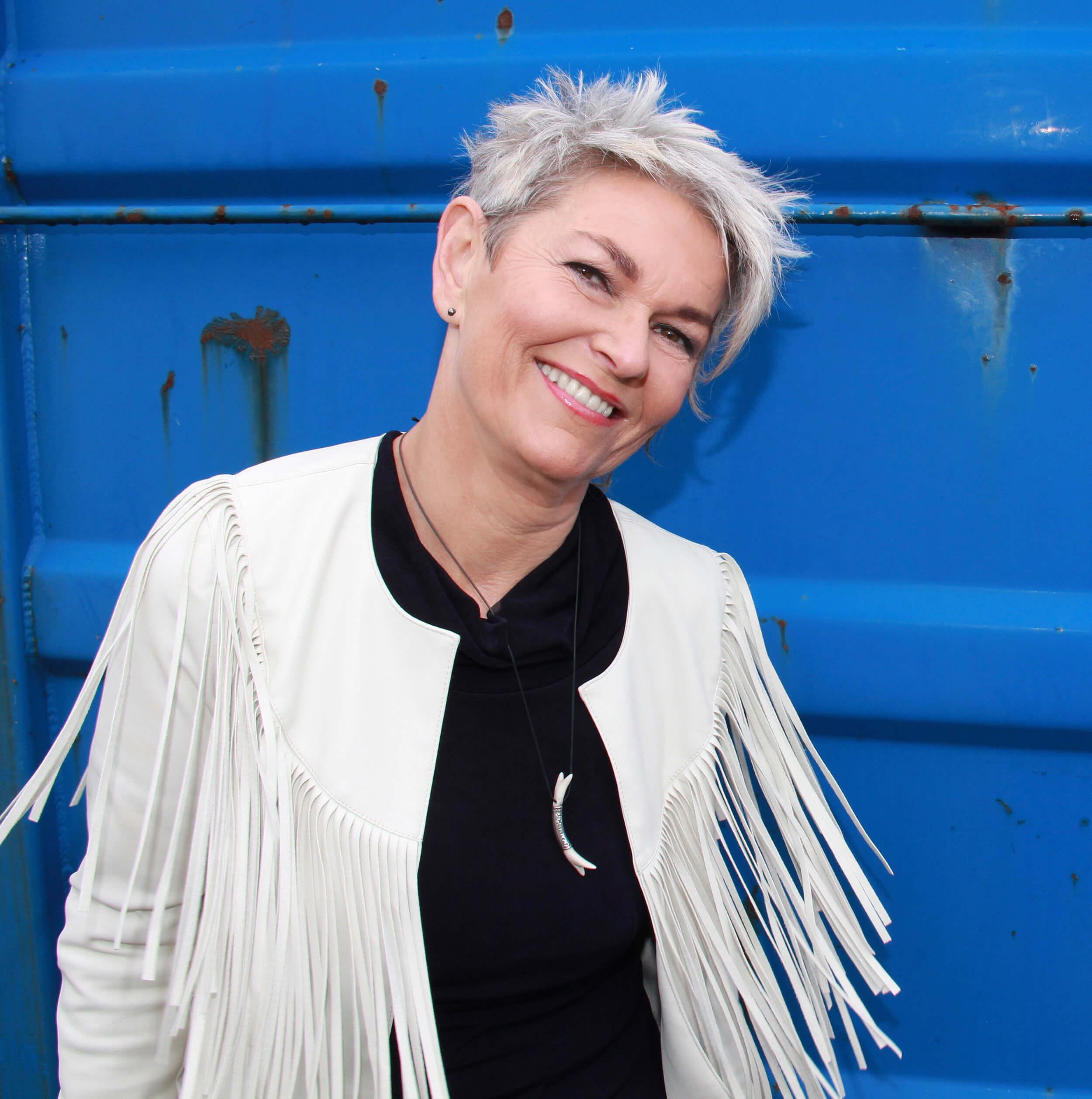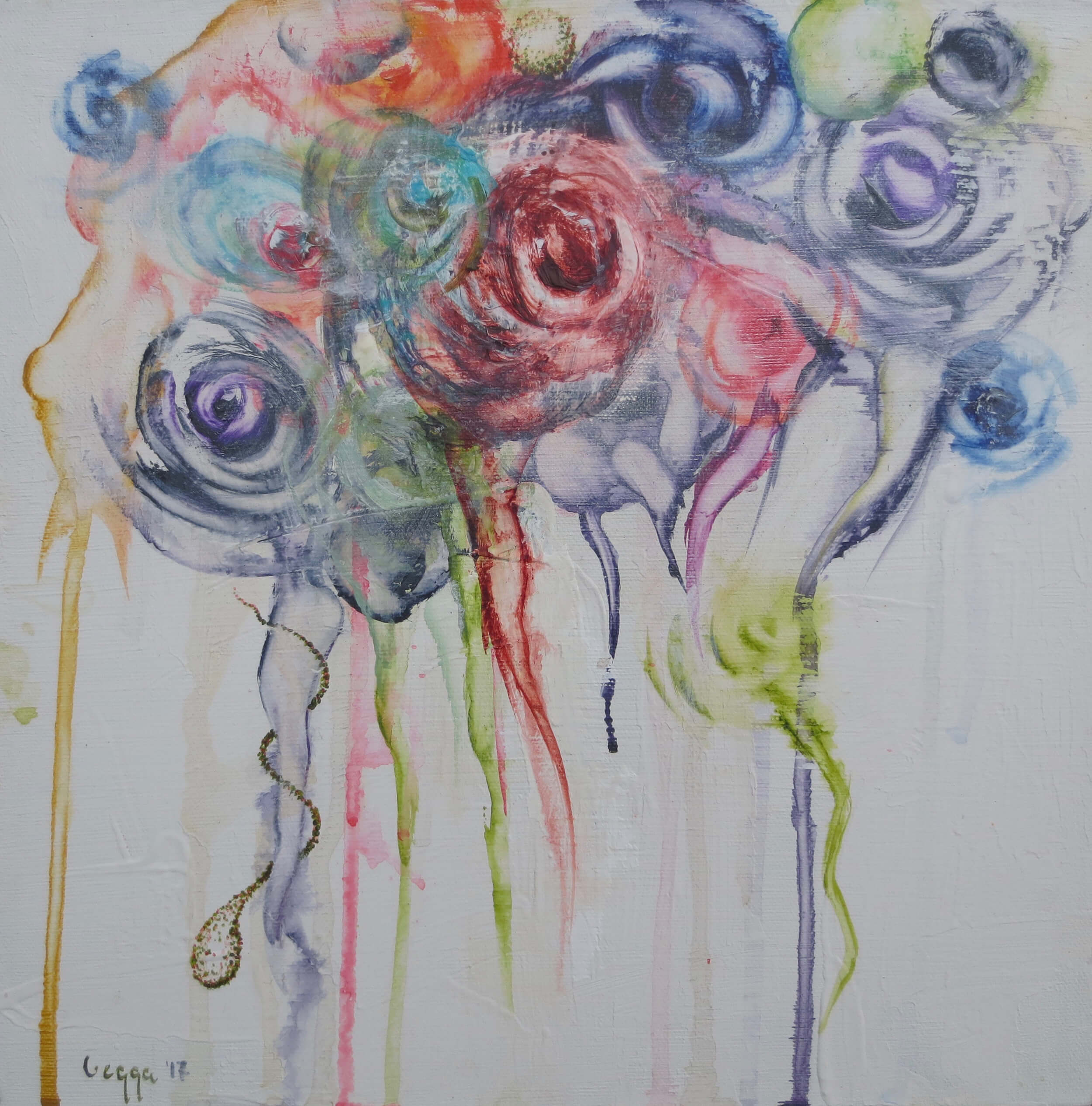 What Gegga has learned, practiced and taught:
Gegga graduated with BA degree from Iceland University of the Arts 2001 and she's been active in private and collective exhibitions both in Iceland and other places such as: Japan: Shigaraki, International Ceramic Center, Denmark: Skælskor: Nordic Network and Ceramic Museet Grimmerhus, Czech Republic: Prague: Academy of Art Architecture and Design, Hungary: Kescemet: International Ceramic Center.
She has created many award winning pieces for organizations and communities and you can find her art both in public and private institutions. Gegga was one of the founders of KAOLIN gallery in Reykjavik. Now she's running her own studio with a focus on painting.
The big picture is what matters, and the big picture is about love and respect for life in all its forms. Let us do our best to be a part of that picture, always.
+ She was a midwife at The National University Hospital in Iceland for twelve years.
+ She is now a nurse in a psychiatric ward at the same hospital.
+ SMILER, the instrument of joy—smiler.is—is Gegga's biggest project and gift to the world. A beautiful piece with a spiritual message that remind us that we are all Powerful Creators. Gegga donates 10% of profits to organizations and communities that uphold love and caring around the world. The book Smiler Can Change It All has been a great help for many and has received excellent reviews. No surprise so many say SMILER is magical! Gegga is also among co-writers of the book Time to Rise by Dr. Andrea Pennington.
+ She learned NADA technique and uses it at the hospital with good results.
+ She is a teacher of The Work of Byron Katie, both in private sessions and workshops and is the first one in Iceland. She's is training to become a certified facilitator of The Work.
+ She leads a book club for many years were the participants talk about 'Conversation with God' by N.D. Walsch and she was the administrator for his visit in Iceland 2010.
+ She's a popular lecturer who gives a variations of workshops about: positivity, self-love, how to follow ones dreams, and how to release stress.
+ She gives 'one to one' private sessions were she coaches and supports people to get in touch with their inner peace, love and creativity.
+ She became NLP Practitioner Coach 2016.